The Villages, FL (December 5, 2018) – Police say that an intoxicated woman was arrested after she attacked a man with a candlestick in her home. She was charged with aggravated battery following the incident.

On Saturday morning at around 10:50 am, Sumter County deputies were called to a home on West CR- 245 where they encounter two people.  A female, identified as 60-year-old Dawn Marie Papke and a man, who has not been identified that and was bleeding from a wound on his face.  Papke reportedly hit the man in the face with a candlestick made out of wood.  The man spoke with police and indicated to Papke was extremely intoxicated at the time of the attack.  

The deputies did look at the candlestick that was used in the assault and discovered that it was broken and appeared to have smudges of blood on it.   Papke was immediately arrested and taken into custody on charges of second-degree aggravated battery. She has since been released after posting a $2,500 bond.
Villages Aggravated Battery Laws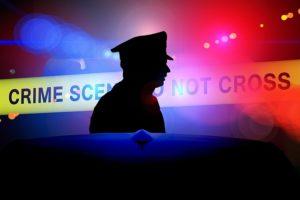 Aggravated battery is the intentional touching of another person with the intentions of inflicting great bodily harm onto them with a deadly weapon. Penalties can include prison sentences that are mandatory, with maximum penalties of up to 15 years or more in prison. At Musca Law, we have years and years of experience in helping our clients get the best possible results in their Florida battery cases.  You should never try to represent yourself when you have been charged with an aggravated battery crime. 

Being charged with a violent crime in Florida can be a scary and life-altering event, but you aren't alone during this difficult time. We provide an aggressive criminal defense that pays particular attention to the strengths of your case. Our attorneys provide a high level of personal service to you and will always make sure that you are a part of every decision that is made about your case.  We have proven case results with other clients that we have represented. We want to ensure that you understand all of your legal rights and protections as you proceed with your case. We have multiple offices throughout our state and are looking forward to serving you. Contact us for a free legal consultation today at (888) 484-5057.