Treasure Island, FL (December 18, 2018) – A man from Treasure Island was arrested on several felony charges on December 17 after he severely battered his wife and held her against her will for days. Officers were sent to the area of Sun Isle Circle for a welfare check at 7:27 a.m. yesterday.  The man, identified as 76-year-old Kenneth Wozny, was arrested for physically attacking his wife. According to police, the victim's daughter attempted her mother and stepfather, which is when Wozny told her that her mother was gone. When police arrived, Wozny was not outside the home and told police to get off his property. He refused to allow police to check on his wife. Officers did find his wife however inside the home with severe injuries. Police were able to detain Wozny in the stairwell, where he physically resisted officers and attempted to push them down the stairs. The wife told police that she was held against her will in the bedroom for three days. She believed that Wozny was going to kill her. Wozny has since been charged with felony domestic battery by strangulation, battery on the elderly, and false imprisonment.
Treasure Island Domestic Battery Laws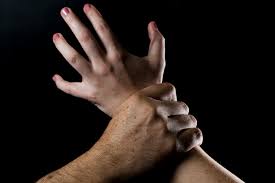 Being accused of domestic battery is an extremely serious charge that should not be handled alone. If you have been charged with one of these crimes, you could be facing years in prison, thousands of dollars in fines, and the social consequences including employment restrictions and public backlash. In addition, you might be required to serve mandatory penalties including completing a 26-week batterer's intervention program and community service hours. Being charged with a domestic violence charge or any other type of violent crimes in Florida can have life-altering consequences which is why you should never attempt to handle your case alone. At Musca Law, our experienced Florida attorneys will work to ensure that your rights are protected at all times throughout the legal process. Being accused of a domestic battery crime might be one of the most difficult things you will ever face, especially when your side is not being given the attention it deserves. Let us help ensure that your rights are protected. Contact us for more information at (888) 484-5057.