Umatilla, FL (December 26, 2018) – Officials have arrested one person after a double stabbing that took place on Christmas Eve that left a woman dead and a man in critical condition.

The incident took place on Monday around 2:30 p.m. when investigators were called to the scene of a stabbing on Southeast 143rd Place. The Sheriff's Office arrived and found one person injured and one person tragically deceased.

The man was identified as 23-year-old Terry Crawford, who is now in critical condition at the hospital with a variety of stab injuries. The body of the woman who lost her life was identified as that of 33-year-old Amy Scott.

Now, 45-year-old Christopher Alan Smith has been arrested in connection with the stabbing. He has since been charged with murder and attempted murder.
Umatilla Murder Laws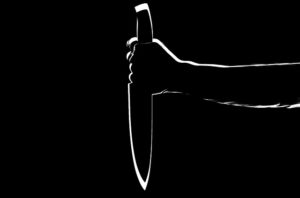 Being charged with murder or attempted murder can leave a huge impact on the rest of your life, especially because taking the life of another person is seen as one of the harshest crimes under Florida law. If you have been charged with a Florida murder, you could be facing years in prison and wonder how you will move forward on a social level or when it comes to your career and other aspects of your personal life. Being accused can be fear-inducing and concerning, leaving you wondering what options you will have during this difficult time.

At Musca Law, we are fully committed to helping you receive results and obtaining your freedom once again after you feel it has been taken out from under you. Even with some of the most violent crimes in Florida, you still continue to have many options moving forward. Our skilled defense attorneys will help you through every step of the criminal justice system process, from interrogations to trial and defending yourself on a new level. Contact us for the help that you deserve to start fresh in your life at (888) 484-5057.