Vero Beach, FL (July 12, 2019) – Around 10 a.m. on Wednesday, 42-year-old Stephen Joseph Robie was arrested after he spat on his girlfriend for having a yard sale.
The Indian River County Sheriff's Office arrived at the scene of the incident after Robie and his girlfriend were involved in a verbal argument over her having a yard sale. She claims that Robie spit in her face when she told him.
Robie admitted to deputies that they were in an argument and that he did spit in his girlfriend's face. He even demonstrated to deputies how he did it.
Robie admitted that he did it because he was upset with her for having a yard sale. He has since been arrested on battery domestic violence charges.
Vero Beach Domestic Violence Laws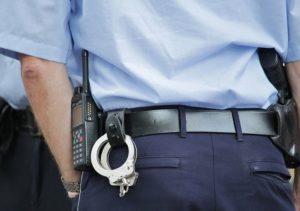 If you are facing domestic battery charges in Vero Beach, you have many rights and protections under the law. It can be a distressing time in your life if you have been charged with a Florida violent crime. These incidents take place when somebody you live with has claimed that you acted with physical harm against them. In these cases, you could be facing a serious felony with a huge impact on your life.
Our criminal defense attorneys at Musca Law have handled a wide array of domestic violence cases, including those where somebody has been wrongfully accused of domestic violence or the stories are not adding up. Because of this, we would like to help you aggressively build your defense and fight for your rights as you navigate the criminal justice system for possibly the first time. Please contact us at (888) 484-5057 to find out what we can do for you.