Vero Beach, FL (June 20, 2019) – 56-year-old Charles Williams Phillips was arrested after pushing his 84-year-old mother to the ground and calling her an "old hag."
The Indian River County Sheriff's office responded to the incident where Phillips told them that he accidentally pushed his mother and claimed that she must have fallen.
The mother received a hip injury and was transported by ambulance to the hospital. The elderly woman spoke with police, who she told that her son pushed her and stated that he should have done it a long time ago.
The incident allegedly took place when the victim asked Phillips for her cell phone and credit card. He exited the room and put them in her hand, then pushed her three times. On the third push, she struck her head and then fell onto her side.
Phillips denied pushing his mother. He has since been charged with battery on a person over 65.
Vero Beach Domestic Battery Laws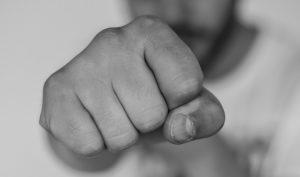 Domestic violence charges stem from any event where an individual has acted violently toward a family member or somebody who lives in their household. If you have been charged with one of these serious crimes, you might be scared and confused as you navigate the legal system for the first time. Being charged with a violent crime in Florida might be one of the most complex things you will ever face, especially when you are expected to defend yourself to avoid aspects like jail time, anger management classes, fines, and more.
Our experienced criminal defense attorneys at Musca Law have helped many clients after they have suffered some of these harsh charges and are wondering where they can turn in their time of need. Whether you believe that you have been wrongfully accused of domestic violence or you are concerned about the impact that these charges can have on your future, it is time to act. Please reach out to us to find out how we can assist you at (888) 484-5057.