Vero Beach, FL (May 22, 2019) – On Tuesday, Indian River County police arrested a 71-year-old man identified as George Frank Bollis Jr. after molesting a child for years. According to police, the molestation began when the child was only 9 years old.
Police have also identified a second victim. Now, Bollis is facing three counts of sexual battery on a minor and is being held without bond in the Indian River County Jail.
In January, a 13-year-old went to investigators in another state and told them that they were molested by Bollis for several years, starting in June 2016. The incidents involved Bollis also taking inappropriate photographs of the child in his business office.
Bollis has also been accused of abusing one other child but police have not released the details of this account. Police say that they are proud of the victims for coming forward and continue to investigate the circumstances at this time.
Vero Beach Sexual Battery on a Minor Laws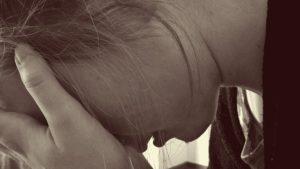 Any sex crime involving a child is seen as a heinous crime under Florida law, as these are crimes that take place against some of our most innocent citizens. If you have therefore been accused of a sexual battery crime involving a minor, you could be prosecuted to the furthest extent of the law. Children and the elderly are some of the easiest targets for sexual predators, which is why the law offers them protections during these difficult times. Our sex crime defense attorneys are here to assist you if you are facing these heinous charges and penalties.
Facing a sex crime in Florida might be one of the most difficult things you have ever faced, as now you could be looking at jail time, large fines, probation, and having to add your name to a lifetime sexual offender registration in Florida. These penalties could hold you back from many important aspects of your life, including where you decide to live and your career choices. You have rights and protections under the law and our attorneys at Musca Law can help provide you with useful information on sex crimes that will help you during this challenging time. Please contact us today to get started at (888) 484-5057.