Vero Beach, FL (July 3, 2019) – Around 1 a.m. on Sunday, a woman was arrested on child neglect charges after she left her baby and toddler left locked inside a bedroom in Vero Beach.
The Indian River County Sheriff's office made the arrest after they discovered that the kids were alone for at least 30 minutes. A landlord called the police after several people told him that they heard children crying. When he opened the door to the room, he found the baby on a mattress without guard railings.
10 minutes later, the mother, 29-year-old Leilani Lakeisha Foumai, returned home and became aggressive with the responding deputies. At one point, she stuck her hands inside her vehicle in an aggressive manner so that deputies could not handcuff her. She also started pushing a deputy with her chest at one point. Deputies also said that she spit on them.
Foumai is now facing child neglect charges as well as battery on an officer, resisting arrest, and other related charges. Police also said that she had another active warrant.
Vero Beach Child Neglect Laws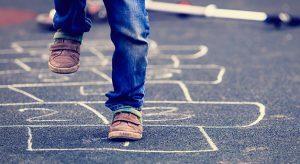 Being charged with child neglect in Vero Beach is one of the most severe charges that you can face involving a child and, as such, could be prosecuted to the furthest extent of the law. Crimes involving children and ensuring they are protected are some of the most severe charges and could lead to consequences such as the removal of children from your home, jail time, fines, and more. You must have the help of an experienced Florida criminal defense attorney on your side to help you through this time.
At Musca Law, we have helped many individuals achieve proven case results during one of the most challenging times in their lives. With over 150 years of combined experience in these types of cases, we will help you through these times as you navigate the legal system and work toward results. Please contact us for the help you deserve at (888) 484-5057.