The Villages, FL (January 23, 2019) – A woman was involved in an alleged altercation with her infant child's father and went to seek help from a neighbor. One person has been charged with domestic battery.

At the time that the altercation began, the woman was with her 21-year-old boyfriend, John David Newell near 3 LaGrande Boulevard.  The two got into a verbal disagreement at which time Newell broke the woman's phone. The couple continued walking to Lester Drive.  When the woman told Newall that he would have to replace her phone with a new one he got upset again. Newell became agitated and punched her in the face.  He struck he hard enough in the face that her nose started bleeding.  

When the woman reached her home on Hilton Head Boulevard, she took their baby and left her home on foot and bolted to a neighbor's home in the Village.   When she got to the neighbors home they were able to call the police for her.  Newell was investigated by police and told them that he didn't realize that he struck her so hard.

Newell was arrested at his home on Hilton Head Blvd and was subsequently charged with domestic battery.  He was booked into the Lake County Jail and was later released on a $5000 bond.
The Villages Domestic Battery Laws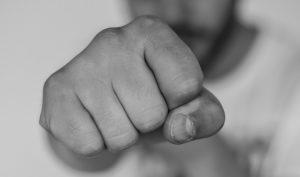 If you have been accused of causing injuries to a loved one who you live with or is a family member, you might be charged with a domestic violence crime in Florida. Prosecutors tend to take these crimes extremely seriously under the law, which means that you could be facing severe penalties such as prison time, mandatory anger management programs, community service, and fines. In many cases, these charges might be dropped before you ever make it to court or your defense attorney can have your charges lessened depending on the evidence you can support as you build your defense. Our violent crimes attorneys are here to listen to you and stand by your side when you need us the most.

In any domestic violence case, especially when you believe that you have been wrongfully accused, you might find that it is difficult to back up your statements on your own when another party is backing up their own story with evidence that points in another direction. With over 150 years of combined experience in handling criminal defense cases, our attorneys at Musca Law are here to offer their legal experience in your time of need. Contact us to find out how we can help you gain strength and work toward results you are pleased with at (888) 484-5057.