Volusia County, FL (March 10, 2019) - Police in Volusia County have announced the arrests of three individuals in connection with the shooting of a 19-year-old in Deland.

Police say that 19-year-old Nicholas Millar was test-driving a motor scooter when three suspects riding in a Chevy TrailBlazer confronted him. One of the three produced a gun and shot Millar. Millar then ran towards his home, alerting his stepfather, who called 911. Rescue workers arrived on scene and airlifted Millar to Halifax Health Medical Center, where a bullet was removed from his neck.

Police later arrested 15-year-old Martin Perry, whom they believe was the shooter, along with 17-year-old Damion Dupree and 18-year-old Nicholas Brown. Brown was charged with being a principal to aggravated battery with a deadly weapon. The other charges were not available because the suspects are juveniles.
Volusia County Violent Crime Laws
A Florida violent crime such as aggravated battery can land you in serious trouble. You could be facing a permanent felony record, not to mention the potential of years in prison or a lengthy term of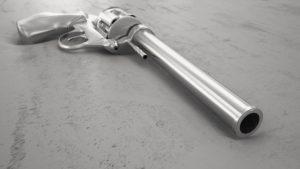 probation. In Volusia County, judges and prosecutors are likely to take a hard line approach to violent crimes, especially those that are committed using deadly weapons, such as guns or knives.

If you are facing a violent crime in Volusia County, including the Daytona Beach area, you need the services of an experienced and capable local attorney. The Daytona Beach criminal defense lawyers at Musca Law are here to help you. We bring over 150 years of combined experience to your case and the local knowledge that will help you get the best possible outcome from a serious and life-altering situation. Being charged with a crime is never easy; however, we will help the process run smoothly from beginning to end. Our attorneys are dedicated to fighting for our clients and ensuring that their cases receive the individual care and attention that they deserve.

To speak with us for free regarding your situation, please call us any time at (888) 484-5057. We are standing by ready to help.