Wakulla County, FL (December 8, 2018) - A 15-year-old has been arrested and charged with burglary after police found an incriminating social media post.  The arrest took place earlier this week following a post that was made on Tuesday, December 4th.

The Wakulla County Sheriff's Office says that the Riversprings Middle School student made the post alleging that he was a gang member.  Also included in the post were several guns and a picture that appeared to be taken inside of a home.  The post caused concern after being widely-circulated among the local community.

A school resource officer was assigned to look into the case.  Following an investigation, officers were able to determine that the picture of the home was connected to an unsolved burglary in Crawfordville from November 19th.  Fingerprints collected at the scene were analyzed by the Florida Department of Law Enforcement Crime Lab.  The fingerprints allegedly matched the suspect's prints.  Following an interview, the boy was charged with criminal mischief and burglary.

He was placed in the Wakulla County Jail before being released to his parents.
Tallahassee Burglary Laws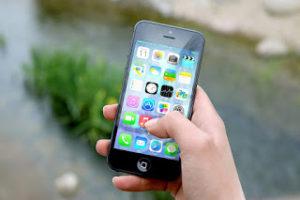 In Tallahassee, a burglary is defined as the unlawful entry into a dwelling with the intent to commit a crime therein. There are three degrees of burglary under Florida law, carrying maximum punishments between five years up to life in prison for the most serious burglaries.  Burglary is a felony crime regardless of the degree.

Many burglary arrests are made using forensic and physical evidence such as fingerprints, DNA and video surveillance.  In other burglary cases, the crime may be solved when an alleged co-defendant provides a "confession" implicating others in the crime.  Such confessions are often given in an effort to avoid jail time and can be offered in exchange for a reduced jail sentence or a lesser charge.

No matter the circumstances, fighting a Florida violent crimes charge requires a skilled and experienced lawyer who can plan an aggressive defense.  The attorneys at Musca Law have assisted numerous individuals charged with violent crimes in Tallahassee and surrounding areas.  We know the law and we use it to your advantage to ensure that your legal rights are protected.

When the weight of the criminal justice system is upon you, we will stand in your corner.  For your free consultation, please call (888) 484-5057.