Walton County, FL (January 2, 2018) – In Walton County, one person is now facing DUI manslaughter after a serious accident that took the life of a 59-year-old man yesterday.

The accident took place yesterday around 5 a.m. when David Shepherd had been driving southbound on Florida State Road 81 when his vehicle was struck by a Toyota Tacoma traveling northbound. The driver of the Toyota was identified as 22-year-old Trevor Burgess, who failed to stay in his lane.

While Burgess walked away from the scene with minor injuries, his passenger was taken to the hospital with a variety of injuries. Shepherd, on the other hand, passed away at the scene of the accident.

Now, Burgess is facing one count of DUI manslaughter and one count of DUI with serious bodily injury as he was intoxicated at the time of the crash.
Walton County DUI Manslaughter Laws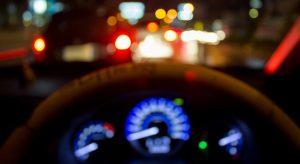 If you have been charged with a Florida DUI crime, you might be facing hefty penalties that cause you great fear as you navigate the legal system for the first time. Every year, many people are arrested for drinking and getting behind the wheel of a car while intoxicated, but many people also do not know that they have many rights during this difficult time. It is extremely important that you consider retaining your rights from the very start, which includes gaining a better understanding of your legal rights and learning about how to successfully defend yourself, especially when you are facing the harshest DUI manslaughter charges.

At Musca Law, we believe in helping you fight for your best interests in Florida, which means protecting you from large fines, hefty prison sentences, and the reality of losing your license for quite some time. Our experienced attorneys have worked with many individuals who are facing these DUI charges and hope to help them through a complicated process, where they can work toward proven case results following a winning defense. Do not hesitate to contact us for more information on where to turn during this time at (888) 484-5057.