Washington County, FL (November 26, 2018)- A call about a suspicious vehicle leads to a drug arrest around Pleasant Hill Road.

According to the caller, a strange vehicle was sitting in the same spot for over an hour late Wednesday night.

The police arrived to check on the vehicle, finding Korin Baker, 33, from Bonifay, in the vehicle. Baker stated that she was waiting for her boyfriend who was pouring corn for deer around the area for hunting.

Deputies could smell marijuana from outside the vehicle and then spotted a container of marijuana on the floorboard of the vehicle.  The police searched the vehicle and in addition to the marijuana that they were able to see, a search of the vehicle uncovered a glass pipe and over 11 grams of meth.

Baker was arrested and is being charged with possession of drug paraphernalia, possession of marijuana less than 20 grams, and possession of methamphetamines.
Drug Crimes in Florida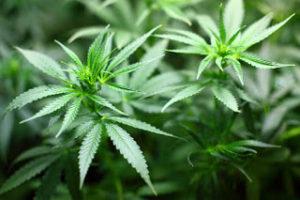 Although Florida saw a 23% decline in the number of drug poisoning deaths between 2010 and 2013, the state continues to see its fair share of drug-related crimes. Individuals charged with possession of less than 20 grams of marijuana can face up to 1 year in prison and $1,000 in fines. For more serious drugs, like methamphetamine, which is a narcotic, you may be facing felony charges.

Dealing with drug charges in Florida can be quite devastating. A conviction can not only impact your life immediately, but it can make finding a job or getting an education a challenging task. It is crucial to ensure your rights are protected in court in order to achieve the best possible outcome for your case.

At Musca Law, we have over 150 years of combined experience helping individuals across the state deal with drug charges. If you are facing drug-related charges and need an aggressive lawyer to represent you in the court of law, contact us today at (888) 484-5057 for a free case evaluation.