Wellington, FL (January 16, 2019) – Police say that a man who was accused of looking through a girl's window while masturbating was arrested after being beaten up by the girl's father.

On Monday, 48-year-old Geoffrey Cassidy was arrested for the lewd and lascivious exhibition. The girl's father found Cassidy crouched down by her bedroom window in the bushes, with his hands in his pants. Cassidy tried to run away. The girl's father, a former NFL defensive back Tony Beckham, chased after Cassidy and threw him to the ground.

Beckham's wife came outside and called 911. A deputy arrived and found the two fighting. Cassidy tried to run away when they got there, but they were able to restrain him and placed him in handcuffs at the scene.

The girl spoke with deputies and told them that she had just gotten out of the shower and was getting dressed when she saw Cassidy in the window.

Cassidy had to be first taken to the hospital to be treated for facial fractures. He then denied the incident when he was speaking with police, saying that he was only in the neighborhood because his vehicle broke down.
Wellington Lewd and Lascivious Exhibition Laws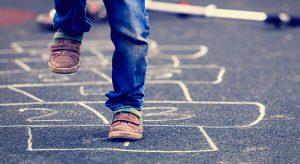 Florida sex crimes, especially those involving children, are always prosecuted to the fullest extent of the law. Florida sex crimes often draw a lot of unwanted attention for the accused.  That is why is it is imperative that you speak with a criminal defense attorney as soon as possible.  An attorney is hired to protect your legal rights and ensure that you have a fair investigation into all allegations.  If you have been charged with a sex offense in the state of Florida, you need to call the attorneys at Musca Law to help provide an aggressive legal defense to the charges against you.  This is why you should always retain an experienced attorney as soon as possible so that you can protect your rights and get the best possible outcome in your case.

At Musca Law, our attorneys have over 150 years of combined criminal defense experience and we have many of which has been used to protect the rights of those who have been accused of serious sex crimes. Even what you might deem the most minor charge can cause a major impact on your life, from where you live and what career you hold to the relationships you have with others. If you have been charged with lascivious acts in Florida, you might be feeling scared about your future and the outcome of your case, which is why we extend a helping hand to you at this time. Contact us for more information at (888) 484-5057 to find out how we can assist you.