West Palm Beach, FL (February 13, 2019) – Lenny Ray Friou was arrested after his DNA was linked to the rape of an 18-year-old woman that happened in West Palm Beach over 20 years ago. On Wednesday, he was jailed without bail on a charge of sexual assault with a weapon or force.

The 39-year-old victim came forward to police and told them that she wanted to pursue the case now that they had a way to discover evidence through DNA. An incident report was written about the details of the case, which took place in March 1998 on Okeechobee Boulevard near Military Trail, but most of the information was blacked out.

However, it was discovered that, during the assault, Friou pulled the woman's hair, threatened her life with harm, and used force to rape her.

Friou was arrested in San Francisco and extradited back to West Palm Beach on February 6. In the past, police discovered that Friou was jailed in New Mexico in April 1999 for battery, assault with the intent of a violent felony, conspiracy to commit a crime, and being a habitual offender.
West Palm Beach Sexual Assault Laws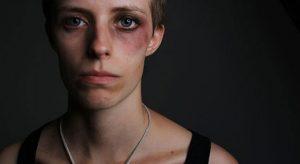 If you have been charged with sexual assault in Florida, you could be facing severe charges, as these crimes stem from forcing unwanted sexual behavior on another party. These types of violent sex crimes come with mandatory prison sentences, substantial fines, and a lifetime registration to the sex offender registry in your local community that could follow you everywhere. Not only that, but the social impact and the effect on your career could be life-changing. All areas of your life could be impacted by these charges, which is why it is important to act in your time of need.

When the charges are high and the stakes are higher, a sex crime attorney at Musca Law might be your ray of hope. Aggressive defense from the very start might be just what you need to oppose these severe allegations and challenge the prosecutor's evidence so that you can move forward with your life. Especially in cases that have gone cold and reemerged, the evidence used might not be reliable, leaving you in a difficult position. Let us help you every step of the way and contact us for more information at (888) 484-5057.