West Palm Beach, FL (May 15, 2019) – Police have arrested a suspect in connection to a 2017 homicide that took place in West Palm Beach, according to the West Palm Beach Police Department.
The man has since been identified as 22-year-old Jeffrey Joseph, who was accused of killing Allen Record in January of 2017.
The incident allegedly happened when Record and a close friend answered a Craigslist ad for the sale of a motorcycle. When Record and his friend arrived at where the suspect told them to meet them, they were approached by two armed men.  Mr. Record was shot and killed and his cellphone was stolen. Later, the police located his cellphone from Joseph with his fingerprints on it.
A warrant was issued and Joseph was arrested on one count of first-degree murder and two counts of robbery with a firearm.
Joseph was denied bond after not appearing in court and the court actions will continue.
West Palm Beach Murder Laws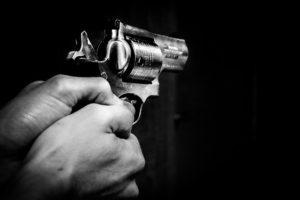 In Florida, murder is broken up into several categories, with first-degree murder being the most serious If you have been accused of first-degree murder in Florida, this means that the courts believe that your actions were premeditated and intentional. This means that you could be facing the most severe penalties for your violent crime in Florida. The taking of a life is handled seriously under Florida law and is prosecuted as one of the most serious crimes known across the state.
If you are facing severe penalties, our attorneys at Musca Law want to help you become aware of what you are facing such as life in prison, the possibility of the death penalty, long mandatory minimum sentencing, and more. You need an attorney who will help protect your best interests and obtain case results that you can rely on by helping you build your defense. Please reach out to us at (888) 484-5057 to find out how we can assist you at this time.