Wildwood, FL (January 2, 2018) – Police arrested a couple on drug charges in a Wildwood parking lot. The arrest came after the driver was stopped for not wearing a seatbelt.

27-year-old Michael Andrew Collado had been driving a black Dodge Ram pickup truck around 8 p.m. A police officer noticed that he was not wearing a seatbelt at the time. A traffic stop ensued, where police found methamphetamine, heroin, cocaine, and paraphernalia were found inside the vehicle.

Collado's passenger, 36-year-old Cara Marie Wylie, was also found to have methamphetamine in her pocket. She also had a pipe used for drugs in her sunglasses case.

Both were immediately taken into custody on various drug charges.
Wildwood Drug Possession Laws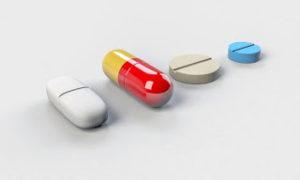 You have been charged with a drug crime in Florida and now you are feeling worried about the outcome of your future. Florida, unfortunately, carries extremely severe penalties for those accused of these crimes, which might not be giving you a positive outlook for the future. Luckily, an experienced drug crimes attorney will be able to help you obtain results in your case that will leave you feeling less worried and secure in the outcome of your case. Facing drug possession charges can be scary as a case is built against you, but an experienced attorney can help you defend against these charges.

At Musca Law, our defense attorneys provide a criminal defense that pays particular attention to the many strengths of your case. We provide a high level of personal service to those who are now facing serious charges and will help keep you updated through every process of your case. The criminal justice system might be a frightening thing to endure, whether this is your first or third time, understanding the lengthy interrogation and trial processes. We will help you stay on track and work toward positive results. Do not hesitate to contact us today to find out what we can do for you at (888) 484-5057.