Wildwood, FL (January 3, 2019) – Police say that a woman from Lady Lake was arrested on drunk driving charges after she was found with a bottle of Black Velvet Whiskey tucked between her legs.

The incident happened around 7 p.m. on New Year's Eve when 56-year-old Veronica Lorna Timmons was at the wheel of a Ford passenger vehicle. She was pulled over at a travel center when police found her with a whiskey bottle between her legs.

Lorna immediately denied that she had been drinking from the Whiskey bottle. Police noted that her eyes were red at the time of the arrest but she claimed that she had been crying after getting into an argument with her daughter.

Timmons was unable to complete field sobriety tests because she claimed she had a 'bad knee' and, when she provided breath samples, it showed that she was intoxicated.

Timmons was arrested on driving under the influence charges.
Wildwood DUI Laws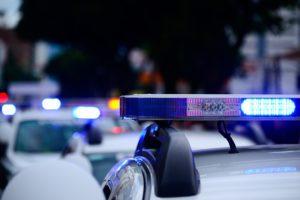 You might be feeling intimidated by the criminal justice system after you have been charged with a Florida DUI crime. From the moment that an officer pulls you over and puts handcuffs on your wrists, you might be feeling confused and hopeless for your future. Even as a first-time offender, it can be extremely daunting to be facing these charges alone but, luckily for you, you don't have to stand alone any longer. Our specialized attorneys can help you bring a variety of DUI defenses in your time of need.

At Musca Law, we ensure you that you will be provided with an aggressive criminal defense that pays particular attention to the many strengths involved in your case. Our attorneys provide a high level of personal service to you as we help you understand your many rights under the law in Florida. We have helped many individuals who have been charged with a DUI obtain case results in the past and are willing to stop at nothing to help you through this difficult time.