Winter Haven, FL (December 6, 2018) – On Tuesday, December 4, a Central Florida middle school teacher was arrested on DUI charges after he crashed his vehicle causing property damage in Polk County.

Police reports indicate that that 29-year-old Dyrren Barber had a BAC level that was over three times the legal limit at the time of this incident.  Dyrren Barber was driving in the area of Cypress Gardens Blvd at 8:00 pm when reports started coming in to 911 about an erratic driver.  It was at that time that Barber crashed into a Nissan that was driving along on Cypress Gardens Blvd close to Helena Rd.  Witnesses said the driver fled the scene immediately following the crash.

As he attempted to leave the scene of that accident, Barber seemed to lose control of his Ford pickup truck and hit a telephone pole.  His truck continued on and barrelled through a gate and ended up crashing into a water main.

Deputies arrived on scene a few moments later and discovered that no one, not even Barber,  was injured as a result of this accident. They did, however, smell alcohol on Barber and noticed that he was intoxicated. Barber showed signs of impairment as deputies conducted the field sobriety tests.

Barber was arrested and taken to jail.
Winter Haven DUI Laws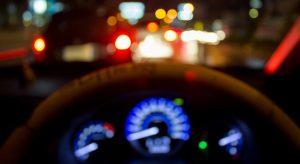 Being charged with a DUI the first time might be one of the most frightening things you will ever experience. You want to ensure that you can minimize the chance that these charges will affect the rest of your life. Even the first DUI conviction can come with immense fines, license revocation, time in prison, and a range of other penalties. You want to ensure that your rights are protected by a DUI defense attorney when it matters the most.

At Musca Law, we provide an aggressive criminal defense that will work with the strengths of your case. There are many defenses you can use in a Florida DUI case to help you reduce the penalties in your case. We will keep you updated about your case and ensure that you understand all of your legal rights after being charged with one of these serious crimes. We helped countless Florida residents to get the outcome that they were looking for and have proven case results to back that claim up . Contact us today at (888) 484-5057 to find out how we can assist you.