Yulee, FL (November 27, 2018) – A 36-year-old man from Florida has been charged with stabbing a woman with a fork because she made him an undercooked potato.

The man was identified by police as Kenneth Crumpton, who was arrested yesterday, November 26, and charged with aggravated battery with a deadly weapon. The victim spoke with police and told them that Crumpton stabbed her in the head and threw the fork at her after she served him an undercooked potato.

The victim had multiple stab wounds and blood on her head when police came to her. She told police that she didn't need treatment. Crumpton was immediately arrested.
Yulee Aggravated Battery Laws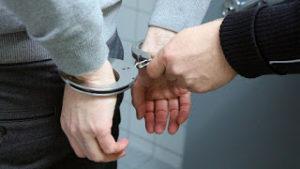 If you have been charged with aggravated battery with a deadly weapon, you could be facing serious penalties under Florida law. Typically, a kitchen utensil is not seen as a deadly weapon until you use it as such to inflict injuries on another individual. If the prosecutor in your case is able to make a good statement against you in court, you could be facing sentences of up to 25 years, especially when there are violent and aggravating factors present.

At Musca Law, we make it a priority to ensure that all of our clients are well-informed throughout the entire process after they have received serious charges. If you have been charged with a battery crime in a case brought by somebody who lives in the home with you, you will have to build a stellar and acceptable defense. We have an office in the Jacksonville area and several additional offices around the state of Florida to better serve you.   We want to stand by the sides of our clients after they have been accused of serious criminal charges. Contact us today to find out how we can assist you at (888) 484-5057.