Alachua County, FL (February 4, 2019) – A 37-year-old identified as Anna Heitzman of Hipp Way in Gainesville was arrested after threatening her mother-in-law with a gun. Heitzman was holed up in their home for 2 ½ hours.

Heitzman was angry that a man who was with her mother-in-law hadn't spoken to her in quite some time. The man was leaving in a car, which was when Heitzman came out of the home with a weapon. The two tussled over the gun, which is when Heitzman went back inside until police came to the scene. It took them 2 ½ hours to lure Heitzman outside.

When Heitzman spoke with police, she said that she had been watching television and had not heard the police arrive and did not hear their sirens or announcements. She also denied that she ever handled a weapon.

Two witnesses spoke with police and said that she did, indeed, have the weapon in question. Heitzman has since been charged with aggravated assault with a deadly weapon.
Alachua County Aggravated Assault Laws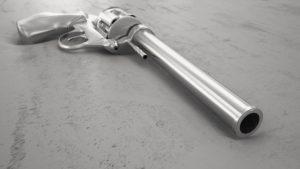 If you have been charged with a violent crime in Florida, especially a crime involving weapons, it is important to have an experienced attorney on your side every step of the way to defend your rights during this difficult time. If convicted for a violent crime, you could be facing a loss of rights and a permanent criminal record that could keep you from different types of career options and wreak havoc on your personal relationships. Florida weapon crimes can be seen as some of the most heinous because they are extremely threatening in nature.

A weapons charge is very serious in Florida and is dealt with harshly by the courts.  You may be facing serious consequences that will have a lasting impact on your life.  If you have been charged with a violent crime in Florida, you will need the help of a skilled and aggressive criminal defense lawyer. Our attorneys at Musca Law have over 150 years of combined criminal law experience successfully representing clients who have been charged with a crime, get the best possible outcome with their cases and we can help you too. We understand all of the ins and outs of the Florida criminal justice system and have the resources necessary to handle these type of complex cases.   Call us today to speak with a lawyer about the charges you are facing and to see how we can help at (888) 484-5057.