Altamonte Springs, FL (January 8, 2019) – A sex offender who has been on the lam for two years, 41-year-old Jason Matthew Zeller, was taken into custody yesterday for his crimes.

Zeller initially skipped a status hearing in Jefferson Parish in 2017 for pending charges of possession of pornography involving juveniles and solicitation of a minor that took place over a computer. Zeller was accused of sending and receiving sexually explicit images of children to others.

In 2015, police initially seized his computer and found that he had been chatting with a girl who was under 15 using Facebook. Zeller had explicit photographs of the girl that he had convinced her to send. Zeller had previous sex convictions involving minors.

Zeller skipped town and evaded police. He was then taken into custody when he was trying to hide behind a coffee shop yesterday.
Altamonte Springs Child Pornography Laws
Sex crimes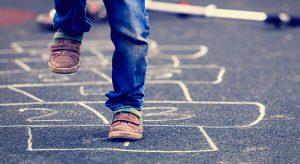 can be one of the most devastating realities that you will ever face. These charges can be humiliating and affect you for the rest of your life, which is why it is important to have an attorney on your side to help you through these difficult times. Possession of child pornography is penalized on both federal and state levels. If you have been accused of one of these crimes, you could be facing prosecution on both levels and find that the penalties are quite severe. You might be left with time in prison and lifetime sex offender registration.

If you have been previously registered as a sex offender and now you are facing other sex crimes, you could face even more severe penalties than before. At Musca Law, our Florida criminal defense attorneys work with our clients to ensure that they are treated fairly and their rights are protected every step of the way. If you are in need of more information regarding sex crimes across the state, we will provide you with the information you desire to move forward. Let us help you gain results in your case today. Contact us for more information at (888) 484-5057.