Atlantic Beach, FL (November 14, 2018) – Two men have been arrested in Atlantic Beach after they engaged in a credit card theft scheme to scam individuals out of their money. The duo, identified as Alvaro Acosta and Obed Cardoza, would work together to open up credit cards in homeowner's names and then track the delivery truck and swipe the packages from their front doors.

After they scammed the individuals, the duo would then go to Best Buy locations and charge for items. Altogether, they purchased about $11,000 worth of items. The homeowner was notified that fraud was noted on their account, which is when the victim told the company that they never opened a credit card.

Police were able to track down the men and followed them, eventually stopping their vehicle. In doing so, they were able to find out that other credit cards were opened under the names of others in the area.

The two have been arrested for the credit card theft scheme.
Atlantic Beach Credit Card Theft Laws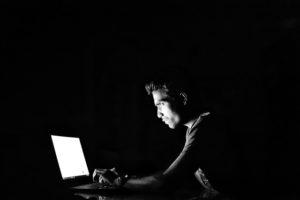 Credit card fraud, as well as many other types of fraud, happen frequently across Florida and other states. Credit card fraud occurs when somebody is not authorized to use another person's credit card but does so anyway so that they can deprive another party of their money, goods, or services. Schemes are becoming even more sophisticated than we used to know, with suspects who go to extreme lengths to obtain this information. As you have probably guessed, the penalties that follow these types of crimes can be extensive, which is why you should never handle your case alone if you have been accused of one of these crimes.

If you have been accused of one of these serious crimes in the Jacksonville area or any other area across Florida, you have a right to legal counsel. We want to ensure that you move forward with the experienced and dedicated help of a criminal defense attorney who can help you receive case results that you deserve when you believe that you were charged unfairly.

At Musca Law, we want to serve you when you believe that the arresting officers or anybody else involved in your criminal case has not handled it properly or charged you in an unfair matter. You should always have a legal advocate on your side who understands the many laws that come into play in these cases in Florida. Let us protect you and contact us immediately to get started at (888) 484-5057.