Bay County, FL (December 27, 2018) – A man from Bayou George is facing charges related to touching a minor inappropriately and sexual battery to somebody under 18 years old.

Darrell Cornelius is now facing charges of sexual battery upon a child older than 12 but younger than 18, three counts of lewd luscious molestation, and more. These are not the first related charges Cornelius has received.

The initial report was filed in February, which led to charges of lewd and lascivious behavior with a victim 12-16 years old. One individual filed a complaint and said that they had reason to suspect that Cornelius had inappropriate relations with a minor while in front of another minor.

Deputies immediately spoke to both of the minors. One of the two juveniles said that Cornelius had kissed her and touched her in inappropriate ways.

When Cornelius talked with deputies, he admitted to the sexual activity and was arrested.
Bay County Sexual Battery Laws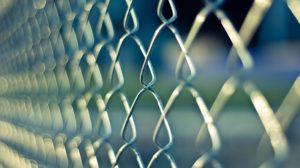 If you have been arrested on sexual battery charges involving a minor over 12 or under 18, you could receive many years in prison and the threat of having to register as a sexual offender for the rest of your life in Florida. Because you might be feeling fearful about your future, your job opportunities, and your social life now for the rest of your life, we want you to know how important it is to place your case in the hands of an experienced Florida sexual battery attorney who has handled many similar cases. Sex crimes in Florida are viewed as some of the most heinous crimes and we don't want you to face the intimidating criminal justice system on your own.

If you have been charged with sexual battery or any other type of serious sex crime across Florida it is important to protect your rights by speaking with an attorney immediately. We fight to minimize the consequences you might be facing and work toward decreasing the likelihood that you will face time behind bars or large fines that you won't be able to handle. We will help you through every step of the criminal justice process, from interrogations to trial. You are never alone, so invest in help you can rely on at Musca Law. We are waiting to hear from you at (888) 484-5057.