Bay County, FL (December 18, 2018) – A man is currently being held in jail after he was arrested in Bay County on child sexual exploitation charges after communicating with a minor. 29-year-old Travis McDaniel had been communicating with a juvenile and exchanging illegal images and meeting for sexual acts. Authorities claim that McDaniel knew that she was underage. After determining that McDaniel was temporarily working in Bay County, police arrested him at his home. They also immediately took possession of the equipment used to facilitate the crime. McDaniel has since been charged with unlawful transaction with a minor, illegal sex acts with a minor, use of a minor in a sexual performance, and prohibited use of electronic means to procure a minor. The investigation is expected to yield other charges and is ongoing at this time.
Bay County Child Sexual Exploitation Laws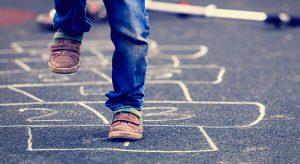 If you have been charged with a crime under Florida's child sexual exploitation laws, you could be facing some of the most severe penalties administered in Florida, as you have been accused of committing crimes against a child. You may face judgment and backlash from friends, family members, or your employer. Finding housing may also be difficult as you're confined to certain areas, and if you have children, you may even lose custody of them. In addition, you might also be sentenced to prison time and be forced to pay large fines. Rather than face these dangers alone, you can have an experienced criminal defense attorney on your side protecting your rights every step of the way Being charged with a Florida sex crime might be one of the most frightening things that you have ever experienced. These crimes tend to be penalized harshly under Florida law, as prosecutors and judges believe that crimes against children are some of the most heinous in the state. You might be at a loss for the type of sex crime knowledge needed to defend yourself and wonder the extent of the charges that you are facing and will have to defend against. With experience handling a wide variety of sex crime arrests, we at Musca Laware here for you and will help you through every step of the process. Contact us for more information on how we can help in your time of need at (888) 484-5057.