Belleview, FL (January 18, 2019) – A music teacher that has been employed with the Marion County School District at the Belleview Elementary School was arrested and charged with two different counts of lewd and lascivious molestation of a minor. He has since been identified as 47-year-old Kevin Wayne Tindall.

Kevin Tindall, a resident of Summerfield, has been employed with the school district he since 2002 where he has worked as a music teacher at Belleview Elementary School.  Mr. Tindall had a formal complaint filed by a student back in 2008 concerning inappropriate physical contact with students. In that case, investigators decided not to file charges.  He was counseled about the appropriate ways to communicate with children and was handed a disciplinary letter from the school district about the incident in question.  

On January 9th of this year, law enforcement officials received yet another complaint report in which a male student stated that he was inappropriately touched by the teacher.   

The principal of the school spoke with deputies and told them that a student came to him and said that he felt uncomfortable in Tindall's class because he touched his chest while he was standing in a line. The student said that he was a pain in his groin area when Tindall reached toward his groin but never touched him.

Another student came forward and said that Tindall hugged his arms and chest and made him feel uncomfortable as well. Tindall has since denied many of the accusations but apologized for making students feel uncomfortable.

The school resource officer and the principal went to Tindall's classroom and removed him from the classroom immediately following the allegations.

He was arrested and taken to the Marion County Jail with a $50k bond.  Police continue their investigation into the matter at this time.
Belleview Lewd and Lascivious Molestation Laws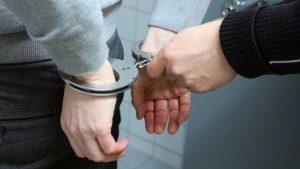 In Florida, sex crimes are among some of the most harshly penalized criminal offenses that are surrounded by the strongest public opinion. This means that, if you have been charged with one of these crimes, there is a good chance that the courts are going to prosecute your case to the furthest extent. Being charged with lewd and lascivious molestation can be a frightening experience, especially if your career and social life are at risk due to charges for a crime that you are sure you didn't commit to that degree.

At Musca Law, our experienced Florida sex crime attorneys have handled various types of sex crimes that involve children, especially claims of child molestation on various levels. Not only can these charges be devastating as they live with you and claim everything going on in your life, but they can also be absolutely humiliating. Because many of these charges stem from being wrongfully accused, it is extremely imperative to retain legal counsel to fight for you and defend your rights. Contact us for more information at (888) 484-5057.