Big Pine Key, FL (February 1, 2019) – A man from the Florida Keys was arrested after he pushed his girlfriend off of a balcony. The woman was injured and hospitalized after the incident.

Monroe County deputies took a close look at the incident that happened on Wednesday night to find that the 22-year-old woman fell from a balcony that evening and was hospitalized due to serious injuries. When deputies arrived, they found the suspect, 26-year-old Charles Beneway, in the driveway with a neighbor, where he was tending to the woman.

The woman was taken to the hospital bleeding from her nose and mouth. Luckily, at the time she was conscious and talking. The neighbor spoke with deputies and told them that she heard Beneway threaten his girlfriend and physically watched him push her from the balcony.

Beneway was charged with domestic battery and aggravated battery causing bodily harm. At this time, police continue their investigation into the incident.
Big Pine Key Domestic Battery Laws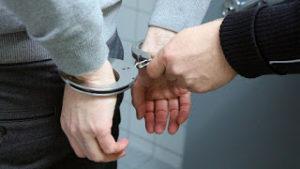 If you are being accused of an intentionally aggressive or violent crime against another party in Florida, you have many options when it comes to your case. Many people who are charged with violent crimes in Florida could be facing imprisonment, possession of a permanent criminal record, fines, and more. You might be frightened about the impact that one of these crimes can have on your life, especially if you have been wrongfully accused of domestic violence. Perhaps a crime didn't happen the way another party is saying it did and now you believe that you are left with few options. Luckily, hope is on your side.  Contact the Florida criminal defense attorneys at Musca Law to discuss your legal options.

Our highly experienced attorneys at Musca Law have handled many types of domestic violence crimes in the past and would like to help you with a variety of charges. Some domestic violence charges are considered a first-degree misdemeanor, which means that you could be facing up to a year in jail, probation time, and a $1,000 fine. The penalties will depend on the type of domestic battery that was involved.  If you've been charged with domestic violence in Florida, you may discover that it's not as easy to retain employment and the social impact these charges could leave on your life may make it difficult to return to your daily lifestyle. The skilled lawyers at Musca Law, have decades of criminal defense experience successfully representing our community members who have been charged with a crime.  We can help you too.  Contact us to find out how we can assist you at (888) 484-5057.