Boca Raton, FL (December 4, 2018) – A South Florida doctor has been accused and arrested for drugging a friend's drink during a discussion about his engagement to another woman. This incident occurred on September 10th.  He was arrested today, December 4.

50-year-old Dr. Mircea Morariu was arrested on charges of poisoning food or water with intent to kill or cause injury. The arrest stemmed from a day in September when Morariu met with a friend, identified as Jeanette Schroder for a meal. A patron at the bar claimed that she witnessed Morariu pour a powder substance into the woman's martini glass when she went to use the restroom. The customer contacted the staff at the bar right away.  The police were immediately called to the scene.

Police looked at surveillance video, which showed Morariu reaching into his pocket while alone at the bar and emptying the contents of a small plastic bag into the drink. Schroeder told police that Morariu kept requesting that she finish her drink.  She did continue drinking the martini until police arrived. Bar staff members immediately retrieved the glass with the unknown substance into and held it for police.  Jeanette Schroder was transported to the hospital for treatment.  

The drink was sent to the lab for toxicology testing.  The toxicology report is back and it has been determined that the drink was laced with Zoldipem and Alprazolam.  Dr. Mircea Morariu was immediately arrested for his crime.
Boca Raton Poisoning Laws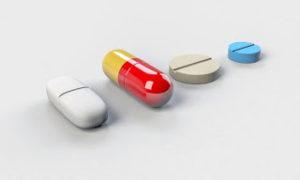 In Florida, you could be charged with a Class 3 felony if you are accused of administering poison with the intent to kill or injure if you have used a poison in someone's food, drink, or medicine. This means that you could be facing the reality of prison time, probation, extensive fines, and more. If you have been accused of one of these serious Florida crimes in the Fort Lauderdale or Port St. Lucie area, you have a variety of options in your case.

If you have been accused of a crime with violent intentions, you may be feeling frightened about your future and what a conviction will do to your life. At Musca Law, we have experience in every step of the criminal system process, from initial interrogations to trial.  We work with our clients across Florida to ensure that their rights are being protected at all times.  We make sure that you understand all of your rights and provide the best defense possible in your case. Contact us today for a free case evaluation at  (888) 484-5057.