Boynton Beach, FL (January 10, 2019) – Police arrested a man for child neglect and drug charges after an 11-month-old child ingested his heroin and Xanax pills.

The incident took place on Tuesday. Deputies were called to the Bethesda Hospital East regarding an infant who ingested drugs after finding the Xanax and heroin pills in a household.

The child's mother admitted that she and 33-year-old Christopher Hartley were drug addicts and had been in and out of recovery for several years. Hartley relapsed many months ago and started using a variety of drugs in their home. When the incident happened, Hartley immediately went to the mother and told her what happened. He even made an attempt to get the child to vomit up the pills.

The mother said that the child's breathing was slowed and he was lethargic, and so she called 911. Hartley then admitted that he had the pills inside tissue paper but the child had been found with the tissue paper and pills in his mouth.

The child's condition is unknown at this time.
Boynton Beach Child Abuse Laws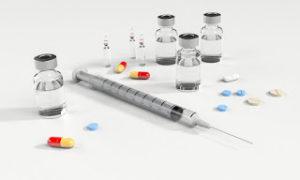 Under Florida law, child abuse is considered a violent crime no matter what circumstances have taken place. Any crime against a child is taken very seriously under the law, which could lead to severe penalties such as prison time, restraining orders against your child, or even losing custody. The social stigma that follows these cases can be intimidating and frightening, making it difficult for you to move forward with many aspects of your life. For this, you need the dedicated help of a criminal defense attorney who is experienced in dealing with child abuse cases.

Regardless of the charges that are being brought against you, you have rights under Florida laws. If you have been accused of physically or emotionally abusing a child, you will need an experienced attorney on your side to avoid formal charges and receive case results that will allow you to move forward.  At Musca Law, our attorneys are able to have more than 150 years of combined criminal defense experience and have helped countless Florida residents with criminal cases involving child abuse.  We have learned the ins and outs of the Florida criminal justice system and are willing to dedicate our time to your case to ensure that you have the best possible outcome with your charges. Contact us today at (888) 484-5057 to speak with an attorney about your charges.