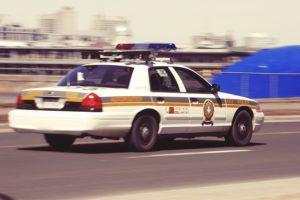 Brevard County, FL (November 23, 2018) – 58-year-old Daniel Amoroso was captured after he reportedly escaped police custody and stole the officer's car.

On Tuesday, Amoroso escaped police custody and stole an unmarked Chevy Impala from the fleet maintenance building. A night shift count that took place around 9:30 p.m. found that Amoroso, who was a trustee inmate in the facility, was missing. Another search found the vehicle was missing, and they assumed the two were connected.

Overnight, Sheriffs found Amoroso at the Budget Inn in West Melbourne off of 192 and took him back into custody.

Amoroso was in jail since July 25th on a failure to appear warrant for a charge of grand theft.

Amoroso now faces additional charges of escape and grand theft motor vehicle. He is made his first appearance on Thanksgiving from the Brevard County Jail Complex.
Grand Theft Charges in Florida

Depending on the severity of the crime, an individual charged with grand theft in Florida can face up to 30 years in prison and up to $10,000 in fines. This type of charge can have a very damaging impact on a person's life and career.

Fighting a grand theft charge in Florida is no simple task. The best way to achieve the best possible outcome for your case is to hire a reliable and reputable legal defense team.

At Musca Law, we have over 150 years of combined experience helping individuals combat this type of serious crime. Contact our firm today at (888) 484-5057 to see how we can help you.