Broward County, FL (November 21, 2018)- A 6-year-old boy was working on his homework earlier this month when he came across a question that he did not know the answer to. He took a guess and was punished excessively for doing so–according to police.

After guessing the 'wrong' answer on his homework, the boy was struck in the head by Clement Leo Watkins, 44, from New York with a cell phone. Afterward, Watkins told the little boy to take a shower and wash the blood off his head caused by the strike. The child was not taken to be examined by a doctor.

An arrest affidavit covering the incident suggests the form of punishment portrayed by Watkins was excessive, causing a linear open skin wound along the right side of the boy's head. Police charges for child abuse without great bodily harm were filed by the Broward County Sheriff's Child Protective Team after conducting an investigation where they visited the home and the boy corroborated the story.

It is unclear what relationship Watkins has with the 6-year-old boy.
Broward County Child Abuse Laws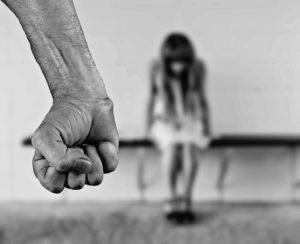 Under Florida Law, child abuse involves the intentional act of causing physical injury to a child. The man in this story was charged with child abuse without great bodily harm and is being held in Broward County's Main Jail on a $5,000 bond.

Charges for crimes against children are often taken very seriously under Florida law. If you or someone you know is charged with this type of crime, it is crucial to obtain a lawyer to assist with your case.

If you or someone that you care about has been arrested or charged with child abuse you will need the legal assistance of an aggressive criminal defense lawyer.  Musca Law has more than 150 combined years of experience between our attorneys at the firm.  For a dedicated legal representative that can help guide you and protect your legal rights as your case makes its way through the criminal justice system, contact a Broward County child abuse defense attorney at Musca Law at (888) 484-5057.