Broward County, FL (February 7, 2019) – In Broward County, a student from Hollywood was arrested for the battery of a teacher and for resisting arrest with violence against a police officer.   The student has since been identified as 18-year-old Tyrone James Allen.

The incident took place at around 3 p.m. on Tuesday in Miramar. Now, Allen is facing two counts- battery on an elected official and resisting arrest with violence. The incident occurred when the teacher had an issue with Allen regarding his aggressive and defiant behavior at the H.D. Perry Education Center. The teacher ended up getting into a struggle with Allen over a plastic bin full of cell phones that had been taken from several students.

Allen grabbed ahold of the plastic bin and, when the teacher tried to take it back, he pushed her in an attempt to take the bin full of cellphones from her.   In doing so, he unlawfully struck the teacher against her will. The incident occurred in front of an officer who was at the school and witnessed the assault.

The officer attempted to stop the assault, which is when Allen physically pushed the officer, flailing his arms in an aggressive manner and taking a fighting stance against the officer.

Allen was arrested and booked at the county jail.  No word on his bond.
Broward County Battery Laws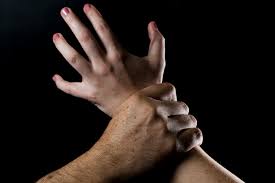 Under Florida law, battery crimes happen when a suspect is accused of intentionally striking another person against their will. These vary greatly from assault, where somebody might not have actually taken physical force against another party. Being charged with a violent crime in Florida can have a huge impact on your life. Some of the most serious violent crimes can carry long prison sentences, probation time, and fines that you might wonder how you will repay. Being convicted can open up a wide range of court punishments that you were hoping to avoid so that you can get on with your life.

Given the nature of violent crimes, Florida judges have been known to err on the side of the plaintiff, which can put you in a difficult and uncomfortable position as you build your defense and attempt to steer clear of these serious charges. At Musca Law, we understand how difficult it can be to face these penalties and our Florida criminal defense attorneys are willing to take a closer look at your case to help you through all aspects of the legal system. We have helped many suspects of violent crimes obtain the best possible case results in the past and are willing to work with you to prove your case too. Contact us to find out what we can do to help at (888) 484-5057.