Broward County, FL (January 9, 2019) – A retired sportscaster from Sweden, identified as 85-year-old Bo Gunner Hansson, has been accused of groping a teenage boy in a Florida park.

Coral Springs Police investigated the incident that took place in Broward County to find that Hansson had approached a 13-year-old boy early last week at the Fern Glen Park. He attempted to assist him on the monkey bars without the boy's permission.

At that time, the boy said that Hansson grabbed his legs and continued touching him closer up his leg near his private parts. The victim became uncomfortable and tried to leave the monkey bars, but Hansson followed him around the park.

Hansson then told the victim to do sit-ups and held onto is feet. He touched the victim over his pants, which is when the victim got up and fled the area.

Now, Hansson faces a charge of lewd and lascivious molestation of a minor. He was given a bond, GPS monitor bracelet, and ordered to not have any contact with minors.
Broward County Molestation Laws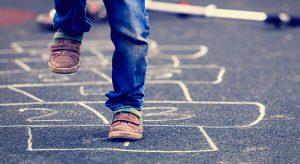 Being charged based off of child molestation accusations could just be a massive impact on the rest of your life. These are considered to be extremely serious crimes in Florida and can easily lead to prison time, fines, and lifelong sex offender registration across the state. This means that you could lose your reputation and the freedom you once enjoyed. Under lewd and lascivious molestation laws, you could be facing felony charges that can lead to prison charges, fines, and more – which means that you need an experienced attorney to bring hope back into your case as you gain the strength to move forward.

At Musca Law, our experienced Florida sex crime attorneys have the dedication needed to commit themselves fully to your case and help you build a defense during this difficult time. We wish to provide you with a high level of personal service when you need it most. We understand that there are many strengths in any case and we will help protect your rights when you need us the most. Contact us for more information at (888) 484-5057. We are waiting to hear from you.