Broward County, FL (December 14, 2018) – A Florida International University running back, identified as Shawndarrius Phillips, has been arrested on domestic violence charges after he strangled his ex-girlfriend.  This incident occurred on June 17 and a warrant was issued for his arrest on August 24th.  He was not taken into custody until Wednesday, December 12th.

Pembroke Police arrested the 21-year-old on Wednesday after an investigation that showed that Phillips' ex-girlfriend had been strangled by him on June 17th. On that day, a fight turned physical between the two and Phillips began choking her with his right hand.

The woman struggled to breathe, which is when Phillips got her on her feet and threw her back onto the couch. Phillips threatened her while he was on top of her, telling her that he never wanted her to speak to him or his family again and that if she didn't leave the home, he would break her jaw.

She immediately went to police. Police say that she had scratch marks on the left side of her neck.  An investigation began and an arrest warrant was issued for his arrest.  After he was booked Philips was able to post the $6k bond.  FIU has declined to comment on the arrest.
Broward County Domestic Violence Laws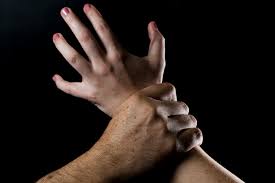 Domestic violence laws encompass many different crimes in Florida. If you have been charged with one of these serious crimes, you could receive a wide variety of penalties from community service, prison time, fines, anger management classes, and restraining orders to various penalties that could affect your parenting and social life. Courts ensure that these crimes are always taken as seriously as possible under Florida law so if you have been arrested for one of these particularly violent Florida crimes, you should speak with a criminal defense attorney as soon as possible.

In the criminal justice system, people will sometimes be wrongfully accused of domestic violence and be left to defend themselves against these accusations. At Musca Law, we provide an aggressive criminal defense in a variety of domestic violence cases with a particular level of care in your case. We want to ensure that you understand all of your legal rights under the law and we will help you when you are facing the most severe penalties. Call us for more information on how we can help you during this difficult time at (888) 484-5057.