Cape Coral, FL (February 9, 2019) - A man was arrested on suspicion of DUI after he crashed through a home in Cape Coral on Saturday, February 9th.

The Cape Coral Police Department responded to a home at the intersection of El Dorado Parkway and Skyline Boulevard in the early morning hours in reference to a vehicle crash.  When officers arrived, they located a vehicle that had crashed into a home at the end the road.  Police were able to locate the driver of the vehicle, Jason Estes.

Officers developed suspicion that Estes was impaired.  After an investigation, he was taken into custody and charged with DUI.  No one inside the home was hurt in the crash.  The residents told officials that four different crashes have taken place at this exact location sine 2004.

There is no word on whether Estes is still in custody at this time.  No further information is available.
Cape Coral DUI Laws
A Florida DUI can have major negative consequences.  Even a first-time DUI offender is facing a potential license suspension of up to 180 days.  For second and subsequent DUI offenses, a person is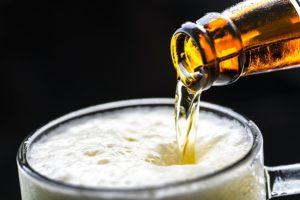 looking at possible jail time, license suspension, alcohol classes and more.  In addition, a DUI charge can result in a huge increase in the cost of your car insurance premiums, making it financially impossible for you to remain on the roadway.

A DUI charge must be carefully examined by skilled Florida criminal defense attorney.  At Musca Law, our Florida DUI attorneys understand the entire process of a DUI charge from the initial encounter with law enforcement all the way through the breathalyzer test.  We know that police must follow certain specific procedures at every step of the way.  In some DUI cases, the officer may have violated your constitutional rights with a bad traffic stop.  Many officers fail to properly administer the roadside field sobriety tests which can lead to a wrongful arrest lacking in probable cause.  In other cases, we are able to successfully argue that proper procedures were not followed when you were administered the breathalyzer test.

When you are facing a DUI charge, our team will look at every possible angle to aid your defense.  We know the serious impact that these charges can have on your life and we will fight for your when you need it most.  For your free consultation, please contact us at (888) 484-5057.