Cape Coral, FL (December 2, 2018) - Two men were arrested on Saturday, December 1st for their role in an armed robbery of a gas station.  The robbery happened around 3:12 am on November 21st at the Circle K located at 1829 Skyline Boulevard.

Police say that the two men entered the store, confronted the manager and demanded money.  At some point, a handgun was produced during the confrontation.  The men received an undisclosed amount of money before fleeing the scene.

Following a week-long investigation, the Cape Coral Police Department announced that they had arrested 20-year-old Jose Antonio Lopez, Jr. and 18-year-old Nikolas Tyer Mako.  The men were taken to the Lee County jail where they were booked on charges of petit theft and robbery with a firearm.
Cape Coral Violent Crime Lawyers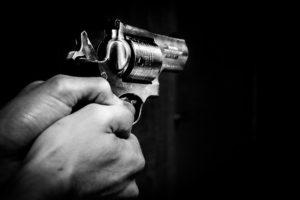 A Florida violent crimes charge threatens to have a significant negative impact on your life.  Many violent crimes charges are felonies and, if convicted, you will have many restrictions on your freedom and liberty.  Worse, violent crimes such as robbery with a dangerous weapon carry potentially long prison sentences and years of probation.  In Florida, robbery with a dangerous weapon is a first-degree felony, punishable by up to 30 years in prison.

When you are charged with a violent crime in Cape Coral and nearby communities, you need an aggressive defense.  A good criminal defense attorney will challenge the state's evidence, conduct an investigation into the circumstances surrounding your case and provide you with the best possible advice regarding your situation.  Once you have all the information that you need, we will decide together how to handle your case.  Our focus is on assisting our clients and making sure that they understand every step of the criminal process from being charged all the way through the disposition of the case.

The attorneys at Musca Law bring over 150 years of combined experience to your case.  We have successfully represented numerous clients facing dire consequences.  We offer free consultations to all potential clients.  For your appointment with one of the attorneys, please call us at (888) 484-5057.