Cape Coral, FL (December 18, 2018) – A Florida woman was arrested immediately after she hurled a large rock and screamed obscenities at police officers in the evening of December 17.

At the time of the incident, 37-year-old Jessica Blick was on the phone outside a dollar store near the Cape Coral Parkway when officers were called to the scene. Blick had allegedly called the authorities to the scene herself and it was not made immediately clear what her reason was for doing so.

Blick was holding a piece of concrete in her hand when officers arrived, and officers told her to put it down. Blick refused to. When another officer approached her from behind and asked that she put down the concrete, she instead tossed the piece of concrete at the officer. She then proceeded to yell obscenities at him.

One of the officers attempted to Taser her but missed her twice. She then threw the second piece of concrete at the officer, striking him on the shoulder.

After a brief struggle, officers were able to place handcuffs on her. She proceeded to roll over and kick an officer in both the thigh and the groin. The officers pepper sprayed her, and she was arrested for charges of aggravated assault, battery on law enforcement officers, and violently resisting arrest.
Cape Coral Aggravated Assault Laws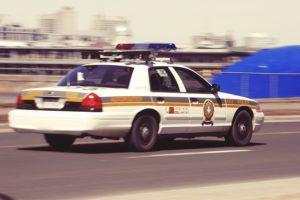 Aggravated assault occurs when the assault is performed on a law enforcement official. The degree to which aggravated assault is punished, however, depends on a variety of factors and the circumstances surrounding each altercation. Factors such as whether or not a weapon was involved at the time, the identity of the victim, and the exact nature of the assault can all affect the final determination.  If you have been charged with aggravated assault, you could be facing a wide array of harsher penalties as a result, and resisting arrest with violence could earn you even more in fines and prison time.

At Musca Law, we provide a criminal defense to those in need after they have been arrested and charged with a serious crime. Your story has a right to be heard, and we want to defend it. Our violent crimes attorneys provide a high level of personal service to those who need it and keep you updated through every step of the criminal justice process, from what you need to about interrogations to facing the realities of trial. If you have been charged with a serious crime, we are here for you. Contact us for more information at (888) 484-5057.