Citrus County, FL (January 25, 2019) – Authorities say that 50-year-old Angela Jean Stanton was taken into custody on Wednesday night after accusations made by multiple highschoolers.  She is accused of sending nude photos of herself to students at the Citrus High School via the Snapchat app and performing oral sex on a minor.

Police arrested Stanton for felony lewd and lascivious battery and felony transmitting harmful materials to a minor at approximately 9 pm on January 23rd, on a $12,000 bond.

The school principal was made aware of the possible inappropriate behavior between the substitute and the students on Tuesday and contacted authorities.

When police interviewed three different students they learned that Stanton sent several nude photographs of herself to students through the Snapchat app. They also found that she had performed oral sex on a minor who was 15 years old when the incident occurred.

Stanton was taken in for questioniong the next day and made statements that corroborate the events that the students had described.

At this time, police say that they are searching for other minors who might have fallen victim to Stanton's behavior. They said that she used her position to prey on vulnerable children and will continue to work to uncover any minors who have fallen victim to her actions.
Citrus County Lewd and Lascivious Battery Laws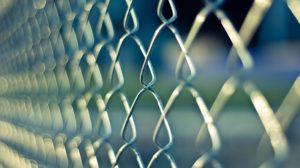 In Florida, lewd and lascivious crimes against children are seen as some of the most heinous under the law, wherein you will find yourself in a difficult and scary situation as you attempt to defend against these charges. With your life on the line, you might wonder how you can prove your case to the best of your ability. If you are fighting charges of lewd and lascivious battery in Florida, you are facing a highly punishable offense that is extremely complex in nature and tends to be prosecuted at the highest extent of the law. You might want to protect your rights and freedoms so that these crimes do not continue to define or dictate your life.

At Musca Law, we understand that fighting a sex crime charge can be extremely devastating and humiliating to you and your future. You could be facing prison time for your actions or the reality of having to register on the lifetime sex offender registry, which can have a huge impact on your career or any social relationships. Mistakes can easily be made in these cases that can cost you your livelihood, which is why you need an experienced attorney on your side who can help you defend yourself against these charges. Do not hesitate to contact us for more information at (888) 484-5057 to find out what we can do for you.