Pinellas Park, FL (February 20, 2019) - A man identified as 89-year-old Edward Albert Boelsche, of Clearwater, was arrested after exposing himself to three young girls who had been walking in a residential area.

Police reported that Boelsche has since been arrested on charges of lewd and lascivious exhibition, and remains in jail without bond at this time. Police say that he was twice previously arrested for sexual violence involving children and was on probation for his crimes until 2017.

Boelsche, who was in a wheelchair, was visiting his son near 92nd Terrace North and 58th Street, when three girls under 15 walked nearby, about twenty-five feet away from him. He said "hi" to get their attention, which is when the girls noticed that he had his penis in his hand and was masturbating in their presence.

Boelsche started moving toward the girls, which is when they ran away from him. The girls said that, as they ran, they saw that he pulled up his pants but was still rubbing his groin area. The girls made it to their home and told a parent.

One adult also witnessed the incident. Police arrested Boelsche immediately.
Clearwater Lewd and Lascivious Exhibition Laws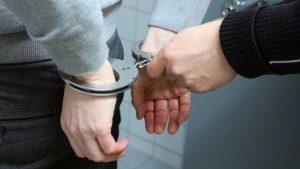 If you have been arrested on lewd and lascivious crime charges in Florida, you could be facing some of the most heinous charges regarding sex crimes across the state. When sex crimes involve children, it can mean resulting consequences that follow you through life, such as lengthy prison sentences, large fines, and having to register as a sex offender for life. It is not uncommon for these crimes to be prosecuted to the furthest extent of the law. From the moment that you receive charges for Florida sex crimes, you should start speaking with an attorney about your options.

Charges of lewd and lascivious exhibition can affect your life on many levels, especially if you are required to register as a sex offender. You could be kept from many normal aspects of life that others get to experience, such as different career options, a choice on where you live, custody of your own children, and more. At Musca Law, our expert attorneys understand that you are facing serious consequences from such allegations and want you to understand that these charges do not have to dictate the rest of your life. Contact us to find out what we can do for you at (888) 484-5057.