Clearwater, FL (April 20, 2019) – An 18-year-old was arrested after an alleged incident of road rage in Clearwater on Monday, April 15th. According to Clearwater police, part of the event was captured on video footage.
Officers say that Tia Pisani was driving a 2015 Mitsubishi Outlander along Gulf to Bay Boulevard when she got into some sort of altercation with another SUV at the intersection of Belcher Road. Video shows Pisani veering into the SUV before they both go off the camera. At that point, police say that both cars pulled into a parking lot where Pisani attacked the 72-year-old driver of the SUV along with her 50-year-old daughter.
The attack included Pisani pointing a gun at the driver and pulling the trigger. Fortunately, the gun was only an unloaded airsoft gun. The two women sustained minor injuries as a result of the incident.
The argument allegedly began after Pisani became angry when the other driver honked her horn at a traffic light. Pisani fled the parking lot but was later located by officers. The airsoft gun was also found in her vehicle. She was charged with battery on a person older than 65, aggravated assault and leaving the scene of a collision.
Clearwater Violent Crimes Laws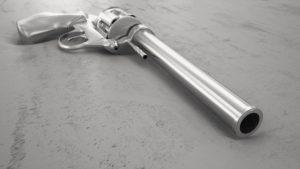 A Florida violent crime is a very serious matter. Many violent crimes such as aggravated assault are considered serious felonies under Florida law and bring with them corresponding serious punishments. These crimes can land you in jail for years and can result in you having a felony conviction on your permanent criminal record, which will reduce the likelihood of obtaining gainful employment.
When your future is on the line, you need a tough and experienced Florida criminal defense attorney who can stand up and fight to protect your legal rights. At Musca Law, our team has over 150 years of combined experience defending those accused of all types of crimes, including violent crimes such as aggravated assault, battery, and assaults involving weapons. We will be your advocate when your back is seemingly against the wall.
Let us help walk you through this process every step of the way. For your free consultation with one of our Clearwater criminal defense lawyers, please give us a call 24 hours a day, 7 days a week at (888) 484-5057.