Clearwater, FL (November 18, 2018) – Recently, an animal activist found a dying fish flopping around on a hot deck and threw the animal back in the water. While he considers this an act of kindness, the act has actually been labeled as a theft.

According to sources, the St. Petersburg fish is worth roughly $6.

Back in July 2017, Michael Leaming had launched a tilapia into Crescent Lake. Now, he will have to pay a fine of $500 plus court costs after a judge ruled Leaming had deprived the owner of the fish, Robert Hope, of dinner. After the summer exchange in Crescent Lake Park was posted on social media, the video quickly went viral, being reposted on site after site and generating millions of views.

After the incident, the Florida Fish and Wildlife Conservation shared the misdemeanor with the State Attorney's Office, which originally charged Leaming with interfering by taking a fish. However, this Thursday, the ruling changed to "petit theft."

A spokesman for the Florida State Attorney explained that the incident was an interference charge in state waters, not in the city district.

Last year, Robert Hope and his son had been fishing along a pier when he caught the tilapia. Realizing he did not have a fishing bucket, he asked his son Christopher to get the bucket from their vehicle. After a series of arguments, Leaming tossed the fish into the water.
Theft Crimes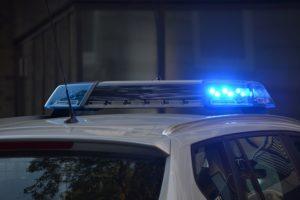 As outlined in Florida §812.014, a theft crime is a situation where a person takes or uses a piece of property owned by another person to prevent the rightful owner from having access to this property for a personal advantage. Depending on what kind of property was stolen, the charges can vary from petit theft (1st and 2nd degree) or grand theft (1st, 2nd, and 3rd degrees).

Facing charges of theft can be a distressing part of your life, which is why you need a professional, dedicated criminal defense attorney on your side to help you every step of the way. Here at Musca Law, we have a combined experience of 150 years of criminal defense experience. If you are charged with weapons crimes or theft and need legal assistance, contact us today at (888) 484-5057.