Clearwater, FL (August 10, 2019) - A 58-year-old man from Clearwater was arrested on Thursday, August 8th following allegations that he attacked a bus driver.  
Police say that Charles MacDonald Brown Jr. was aboard a Pinellas County Transit Authority Bus when he allegedly punched the driver in the face three times.  The bus was not moving when the altercation occurred at the intersection of Johnson Boulevard and Liberty Circle.   The bus driver was wearing his uniform at the time, making him identifiable as an employee of the Transit Authority It is unclear what led to the attack.  Police located Brown while he was boarding another bus and placed him under arrest.  
He was charged with battery on a law enforcement officer and battery on a public transit employee.  Brown was taken to the Pinellas County Jail where he is being held on a $10,000 bond.  
Clearwater Battery Laws
A battery in Florida is the non-consensual touching of another individual.  Battery, in general is a misdemeanor.  Depending on the victim of the battery, the crime may be enhanced to a higher level.  Battery on law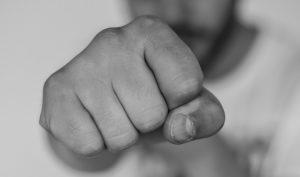 enforcement officers or certain officials can make the charge more serious and can increase the amount of time you may have to spend in jail or on probation.  
A battery case may present many issues.  If you acted out of a fear for your safety, you may be able to make a claim of self-defense that would excuse your actions.  Similarly, the prosecution must be able to prove that you were the actual perpetrator of the crime.  The evidence must be carefully examined by a skilled Florida criminal defense attorney, who can fully advise you as to your rights.
At Musca Law, our Clearwater criminal defense lawyers stand ready to assist you when you are facing any type of charge.   We proudly serve citizens throughout Pinellas County.  For your free consultation, give us a call any time at 888-484-5057.