Clearwater Beach, FL (March 13, 2019) – John Trevena, a lead defense attorney for a high-profile manslaughter trial, has now been charged with domestic battery on Monday afternoon.

Trevena was arrested in Clearwater and charged with domestic battery after an incident with his ex-wife. Allegedly, Trevena was accused of hitting and kicking his ex-wife, Meredith, after he arrived at her apartment to take back items that he felt belonged to him. Things quickly turned physical, according to police.

His ex-wife recorded the incident on her cellphone. In the video, you could see Trevena approaching her and shoving her as she tried to retrieve the items that he tried to steal from her apartment. She told police that she was shoved to the ground and kicked in the groin when she tried to get back up on her feet.

Meredith had visible nail marks, swelling, and redness on her hands and wrists that she said were defensive wounds.

Currently, Trevena is the lead attorney defending a man who was arrested for a controversial shooting recently.
Clearwater Domestic Battery Laws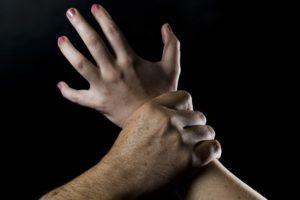 If you are facing charges for a violent crime in Florida, it might be one of the most difficult things that you will ever face under the law. Violent crimes are typically charged as hefty misdemeanors or felonies, depending on the circumstances of the crime. If you are convicted, it could have a huge impact on your life, from your social relationships, to your career, and many other aspects that are important to you. Luckily, when you are feeling lost, our domestic violence defense attorneys are here to protect you in your time of need.

Domestic battery is considered to be the touching or striking or another person who lives in your household or is related to you in some way. If you have been charged with one of these crimes and you believe you are being wrongfully accused or you believe that the story is being told differently from how it actually occurred, you might be feeling lost and scared about your future. Hope is on your side. At Musca Law, we have protected the rights of many clients who have been accused of these heinous crimes. We will fight aggressively to defend you and protect your rights as you move forward. Please contact us today to find out what we can do to assist you at (888) 484-5057.