Clearwater, FL (February 27, 2019) – Early yesterday morning, February 26, a man identified as David Pittman, from Clearwater, was arrested after he pushed his wife off of a second-floor balcony.

Witnesses called police when they claimed that they heard a crashing sound and found the victim on the ground. Multiple people tried to aid and contacted police.

Deputies quickly arrived, where they spoke with the victim. She was able to tell them that Pittman pushed her with such force that she fell and broke the balcony railing. The victim had severe injuries, including fractures to her spine and fractured ribs. She is now receiving treatment in the ICU.

Pittman claimed that he had been drinking and did not know what happened until he saw the broken balcony and found the victim on the ground.
Clearwater Domestic Violence Laws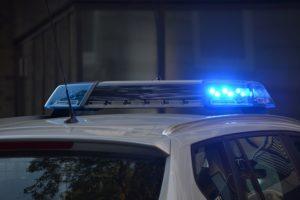 If you have been accused of causing harm to a loved one, you might be facing severe domestic violence charges in Florida. These violent crimes are seen as especially serious due to the fact that they take place against a loved one in your home. You might be facing severe penalties, such as prison time, mandatory anger management programs, community service, and fines. These charges might be dropped if you can build a defense to protect your rights during this difficult time.

In Florida, those accused of domestic violence and related charges might find that they have been wrongfully accused. If you are able to defend yourself, you might be able to avoid going to court altogether and your charges might be dropped. They might even be lessened based on the evidence that you are able to show. Our attorneys are here to listen to you and stand by your side, helping you obtain proven case results you deserve. Contact us to find out how we can assist you at (888) 484-5057.