Clearwater, FL (July 31, 2019) – Police have arrested 31-year-old Ivenson Roody Jeanfils of Orlando on various charges, including strong-arm robbery, after an accident that took place on July 29.
According to authorities, the incident took place around 2:09 a.m. at 3130 Gulf Bay Boulevard in Clearwater. Jeanfils arrived at the scene of the Sunoco gas station and concealed his face with a shirt where he then grabbed a female clerk and told her that he would punch her if she didn't give him money.
The clerk gave him the cash and then he fled the scene on foot with the cash in hand. A K-9 was able to track down Jeanfils in the area of some local condominiums.
Officers attempted to take Jeanfils into custody, which is when he grabbed ahold of the K-9s collar and twisted it, choking the dog. He also tried to kick and bite officers who were trying to get a grip on him.
Jeanfils was arrested and said that he stole the money because he was trying to buy a bus ticket back to Orlando.
He has since been charged with strong-arm robbery, battery on a police dog, and resisting arrest with violence.
Clearwater Robbery Laws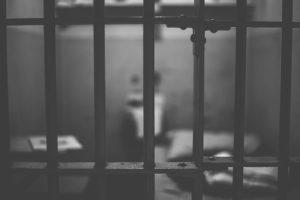 Florida laws state that robbery is a violent crime in Florida that is typically classified as a serious felony and can have a huge impact on every aspect of your life. These crimes are punishable by up to 15 years in prison and large fines up to $10,000 depending on the circumstances. Because robbery is a serious felony, you could be facing consequences like difficulty finding a job and loss of important rights. This is why you need an experienced criminal defense attorney on your side to assist you every step of the way.
Our team of defense attorneys at Musca Law can help when you have been charged with a violent crime in Florida and wonder what options you have when your future is suddenly on the line. We will work with you to aggressively fight on your behalf and present the best defense so that you can be ensured your rights are protected. Our attorneys have helped many individuals receive proven case results in these situations. Please reach out to us for the help you deserve at this time at (888) 484-5057.