Clearwater, FL (November 19, 2018) – Police say that a man in Pinellas County has been arrested on aggravated assault charges after he came after his roommate with a machete.

Police reported that 46-year-old Scott Thomas grabbed the weapon after he had been involved in an argument with his roommate. He went after the roommate because he believed that the roommate went into his room. Scott used the machete to strike the door and actually broke all the way through.

The victim had closed and locked their door to get away from Scott, as the situation was quickly becoming violent. Police say that the victim was able to call police when he saw the blade breaking through the door.

Police immediately arrested Thomas for aggravated assault. It was quickly determined that he had been under the influence of alcohol at the time of the attack.
Clearwater Aggravated Assault Laws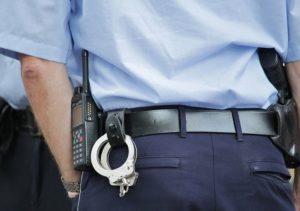 In Florida, aggravated assault is seen as a severe crime that is a third-degree felony. This means that instead of the smaller penalties you may have seen from simple assault, you could now be facing up to 5 years in prison or the equivalent in probation, with a $5,000 fine on the side. The courts take these cases incredibly seriously and even first-time offenders could see harsh sentences like prison time.

If you have been charged with an assault crime, you could be facing charges that are unfamiliar to you and leave you in a desperate situation. From the initial interrogation process to facing court hearings, you should have an experienced criminal defense attorney on your side who will fight for your rights and help protect you while steering you toward results that you deserve. At Musca Law, our experienced attorneys have over 150 years of combined criminal defense experience and will work aggressively to help you through the difficult challenges that the criminal justice system is composed of. Turn to an attorney who will provide you with a high level of personal service that you can depend on. Give us a call today to get started at (888) 484-5057.