Clearwater, FL (February 15, 2019) – A man identified as 35-year-old William Andrew Roy was arrested after he damaged a strip club with a hatchet when he was thrown out. Allegedly, he refused to pay his tab.

Roy was arrested for petty theft, criminal mischief, and aggravated assault with a deadly weapon. He is currently being held in custody at the Pinellas County Jail on $32,250 bond.

Roy had been at the Oz Gentleman's Club on US-19 when he told those working at the bar that he wasn't able to pay his tab for five Bud Lights. Roy later returned to the business with a hatchet and tried to harm the bouncer who threw him out.

The bouncer and other customers ran back inside the establishment so that he could not cause them harm. At this time, police have not reported whether or not they incurred any injuries.

Roy swung his weapon all over the front of the establishment and caused over $1,000 in damages.
Clearwater Aggravated Assault Laws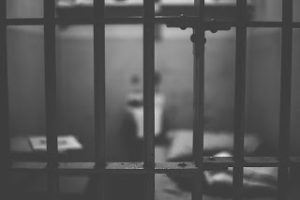 If you have been arrested for aggravated assault in Florida, which is considered to be a violent crime, you could be looking at penalties that are extremely frightening as you navigate the criminal justice system for possibly the first time. Aggravated assault is actually considered to be a third-degree felony and is punishable of up to five years in prison, five years of probation, and a $5,000 fine. Being charged with one of these violent crimes can leave you facing lasting consequences you never expected. Prosecutors and judges often take a tough approach to defendants when it comes to these types of crimes and you might feel hopeless, but, luckily, help is on your side.

The best first step that you can take is turning to the experienced help of an attorney who has proven case results in these types of criminal cases and is able to help you through every aspect when you are feeling unsure of where to turn. You might be feeling afraid of your outcome while you go through an arduous process to prove your case from your side, from initial interrogations to your trial. We are here for you at Musca Law, where your case is important to us. Please do not hesitate to contact us for more information at (888) 484-5057.