Clermont, FL (January 30, 2019) – Police arrested a 15-year-old boy for performing oral sex on a pair of 3-year-olds in the back of a car because he thought it would "calm them down."

A man had been driving with the 15-year-old and 3-year-olds when he had to stop and go into a corner store. While the man was inside the store, the juvenile climbed into the back seat of the vehicle and pulled down the boys' pants, then putting his mouth on their genitals. He then buckled the boys into their seats and got back in his seat before the adult arrived.

The 3-year-olds told somebody at home that the juvenile had touched them. When the juvenile was confronted by deputies, he confessed to the crime, saying that he did it to calm them down and that he knew it was wrong.

The 15-year-old has since been charged with two counts of lewd and lascivious molestation of a victim under 12 and sexual battery of victims under 12.
Clermont Sexual Battery Laws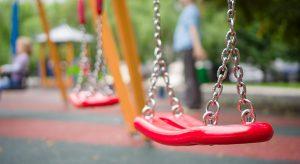 The courts understand that youths make mistakes at times, sometimes even more than adults. This is why they understand that crimes will be committed by juvenile offenders in Florida, some of which are minor and some of which are severe in nature. You might be worried for your juvenile's future if they are charged with one of these offenses in Florida because they might just have a harmed reputation or committed a crime that will follow them through their future. This is especially true in cases involving sex crimes. Luckily, our Florida sex crime attorneys are here to help you or your loved one protect their rights during this difficult time.

If you have been charged with a sexual battery crime, it is imperative that you speak with a criminal defense attorney as soon as possible to retain your rights. If you are convicted of this or any other type of sex crime in Florida, you could be facing some of the most severe penalties for crimes the courts consider to be 'heinous' such as fines, prison time, and having to register as a sex offender for your entire life. If you have been accused of one of these crimes, you want to ensure that your rights are being upheld from the start. Contact us at Musca Law to find out how our experienced attorneys can get to work for you at (888) 484-5057.