Coconut Creek, FL (November 16, 2018) – In Coconut Creek, a student was accused of fighting with another student in her classroom. The teen was arrested for the incident after the altercation started making rounds on social media.

The teen was identified as a 15-year old sophomore.  Her name has been released but because she is a minor, we will not include it in this story.  She has been accused of pummeling another girl at her school in Coconut Creek. Parents were stunned when they saw the video going around on social media. Yesterday, November 15, the teenager was arrested for misdemeanor battery.

The 15-year-old said that she fractured her hand while she repeatedly punched the classmate. She said the reason why she did it was that she had been enduring verbal abuse for several years. The teen received juvenile charges for her crime.
Coconut Creek Juvenile Crime Laws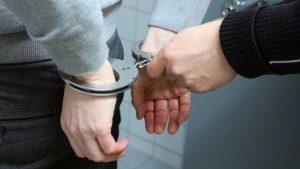 In 2014 alone, there were around one million juvenile arrests made across the entire country. These incidents happen around the Fort Lauderdale area each year, bringing serious penalties to those of any age who take part in a crime that leads to harm of others. In 2014, 53,500 of the total juvenile arrests made were for violent crimes. 30,100 of them involved crimes such as aggravated assault.

At Musca Law, we agree that teenagers need a juvenile criminal defense attorney who can help them receive the results they deserve as they are navigating through the criminal justice system for the first time. Being involved in one of these cases might be one of the scariest things that your teen will experience, which is why they need help during this difficult time from start to finish. From interrogations to the trial process, which your teen might be vastly unfamiliar with, there are many steps that we can help you take as you move forward. Contact us today to find out what we can do for you at (888) 484-5057.