Collier County, FL (February 24, 2019) - A man from Fort Myers has been charged after officials say that he spit on sheriff's deputies while being arrested for a drug charge.

23-year-old Zachary Decherd was first spotted speeding in Immokalee when he was stopped by deputies with the Collier County Sheriff's Office on Sunday, February 17th. After detaining Decherd, police located more than 20 grams of marijuana inside his vehicle. Decherd was placed in handcuffs while officers investigated.

While he was in handcuffs, Decherd allegedly spat in the face of one deputy. While in the patrol car, he began kicking the doors and attempted to harm himself. Eventually, police were able to subdue Decherd and he was taken into custody on several charges, including battery of a law enforcement officer.

There is no word on his bond or if he is still in custody at this time.
Collier County Battery Laws
In Florida, battery is considered a misdemeanor under some circumstances; however, in other cases, the crime is a felony. When a person is charged with battery on a law enforcement officer, the charge is a third-degree felony that carries up to five years in prison or five years of probation. Battery on a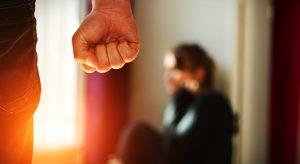 law enforcement officer is an example of a special status crime. In these cases, committing a battery on specific individuals can result in an enhanced charge. Other individuals who are given special status under Florida battery laws include children and the elderly.

If you are charged with battery, including simple battery or battery on a law enforcement officer or another individual, our Florida criminal defense attorneys at Musca Law can help you. We know that these charges can have serious consequences, including jail time, probation, fines, and can impact you both personally and professionally.

Our Collier County attorneys serve Naples and the surrounding areas. We have two offices in Naples for your convenience and have the local knowledge needed to ensure that your case is handled successfully. For your free consultation, please call us any time at (888) 484-5057.