Collier County, FL (February 6, 2019) – A jail technician from the Collier County Sheriff's Office was arrested on Monday after being accused of sexually abusing two young boys. He has since been identified as 20-year-old Raul Cano Jr.

On Monday, Cano was fired from the Sheriff's Office after being charged with three counts of lewd and lascivious molestation on two different boys, who were between the ages 12-16 at the time of the incidents.  Cano had been employed as a jail technician since March of 2018 but did not have the authority to make arrests.  

Cano's arrest report stated that a detective with the Sheriff's Office spoke with the Children's Advocacy Center of Collier County, who confirmed that the teen boys came forward to a third party and told them that Cano molested them. The first teen said that Cano picked him up and grabbed his exposed genitals while driving him home in February of 2018. The incident happened a second time in June 2018.

The second teen said that Cano picked him up in July of 2018 and claimed that they stayed in a residence with each other. The teen fell asleep on a couch and when he awoke, he said that Cano was feeling and touching his genitals through his clothing.

Cano has been arrested and charged with three counts of lewd and lascivious molestation.
Collier County Lewd and Lascivious Molestation Laws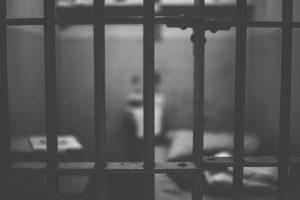 Sex crimes across all of Florida are charged as among some of the most harshly penalized criminal offenses. They are also charges that are heavily scrutinized by the public. If you have been charged with one of these crimes, you might be fearful that the courts are going to prosecute your case to the furthest extent, especially if you have been charged with a crime against children such as lewd and lascivious molestation. Your career and social life could be at risk due to these charges and you might have questions moving forward.

At Musca Law, we have a team of experienced Florida sex crime attorneys who have handled many cases like these involving children in the past. If you have been accused of any type of child molestation crime, you could be humiliated and feeling devastated, especially when you have a different story to tell from those who are making these claims against you. It is imperative to get started on defending yourself as soon as you receive charges, which is why we would like to hear from you immediately. Contact us for more information at (888) 484-5057.